"Campbell's craftsmanship focuses on a return to traditional songwriting values. He has an innocent belief that good lyrics with simple melodies can move mountains. After listening, so will you." – Eric Alper, music blogger and publicist, host of @ThatEricAlper on SiriusXM
ABOUT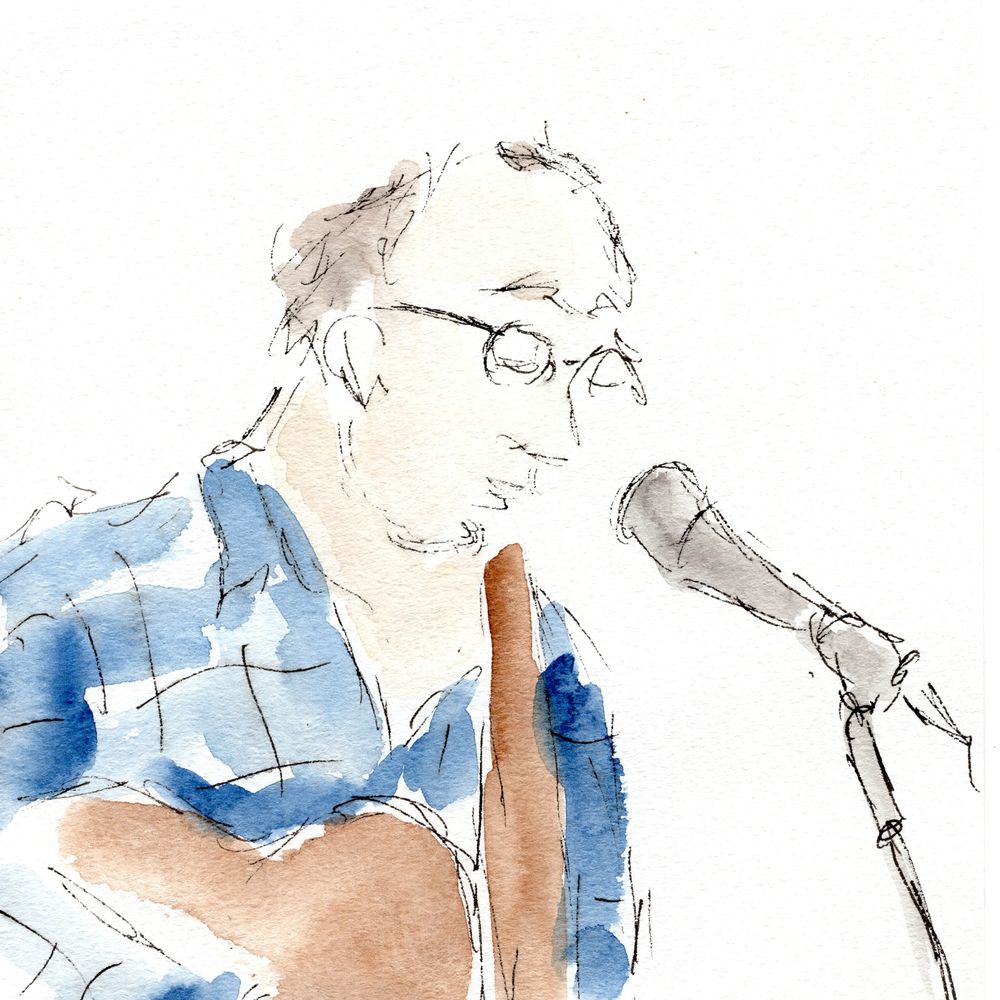 IN A FEW WORDS...
Brian Campbell is a Montreal song-poet, dexterous fingerstylist, and impassioned, heartfelt singer. He has released two full-length albums and an EP of original music, and more than a dozen singles. His sets are dynamic contrasts of serious and light, sorrowful and joyful, plainspoken and lyrical. The beauty of words holds prominent place in Campbell's songs, but he also maintains a common touch. A widely published poet, Campbell has several critically acclaimed collections to his name. On stage he is relaxed and natural, an entertaining storyteller who spellbinds with his songs.
Watercolour: Sophie Jama
IN MORE WORDS...
Montreal poet and songwriter Brian Campbell discovered his passion for making music while doing a Spanish immersion course in Antigua, Guatemala. There, a fellow student taught him a fingerstyle piece on classical guitar, which he practiced for hours after classes. Back home he perfected his guitar playing through private lessons and audio courses by such acoustic stylists as John Renbourn and Dave Van Ronk. He also befriended a Guatemalan woman, an aficionado of the Latin American nueva canción (new song) movement of the '70s and '80s, which included such singer-songwriters as Victor Jara, Violeta Parra, and Pablo Milanés. Transcribing and translating their poetic songs, Brian absorbed essentials of songwriting craft. Poems put to music are especially significant in the Latin American folk tradition; it is not surprising that Campbell's first songs were adaptations of poems he translated from Spanish into English.
Shortly after moving to Montreal from his native Toronto in 1990, Campbell found his true songwriting voice. Over one summer, on a high, wrought-iron balcony with a view of a cathedral dome, he composed 27 songs — songs lyrical and plainspoken, moody and satirical, of love, breakup, and angst, as well as Sufi poems put to music. The Imaginary Album came out on cassette in 1996; The Courtier's Manuscript was released on CD a few years later. One song from that second album, "To My Whimsical Love," earned a certificate of achievement in the International Unisong Competition. Brian would support himself teaching English as a second language, while continuing to write songs and becoming a widely published poet with several critically acclaimed collections to his name.
In the mid-2010s Campbell came upon the Mariposa Café, a cozy, one-of-a-kind musical haven in Montreal. There he has been a featured performer at numerous Saturday evening concerts. Accompanied by other musicians, he has packed the house with enthusiastic audiences. On stage he is relaxed and natural, an entertaining storyteller who spellbinds with his songs. Campbell has played at many other Quebec folk venues, including Side Door Coffee House, the NDG and Hudson Porchfests, and Acoustic Village. Encouraged by fans, Campbell recorded a fresh EP, On This Shore, whose launch was postponed due to COVID-19, but whose reception has been enthusiastic. Songs from On This Shore have gotten airplay not only on local campus and community radio, but such renowned Canadian folk programs as Just Us Folk hosted by Jan Vanderhorst, Freewheeling Folk Show hosted by Jim Marino, and Folk Roots Radio hosted by Jan Hall.
During the pandemic Campbell busied himself with writing, doing videos and online shows. He was also in studio, recording some eighteen singles. Out of these, he has compiled a full-length album of a dozen songs called By The River's Blue, launched in September, 2022, to a sold-out Mariposa Café. The show was videotaped and selections have been posted on YouTube and on this site. Songs from the album have gotten airplay on CKUT's New Spins Library, Mike Regenstreif's Stranger Songs and Saturday Morning, Hugh Ambrose's Folk Everything as well as the aforementioned Freewheelin' Folk Show and Just Us Folk. 
Brian Campbell lives in the Mile End area of Montreal with his wife, the writer and artist Jocelyne Dubois.
For more about Brian's writing, please visit www.briancampbell.ca
For some of Brian's photography, please check out his 500px site.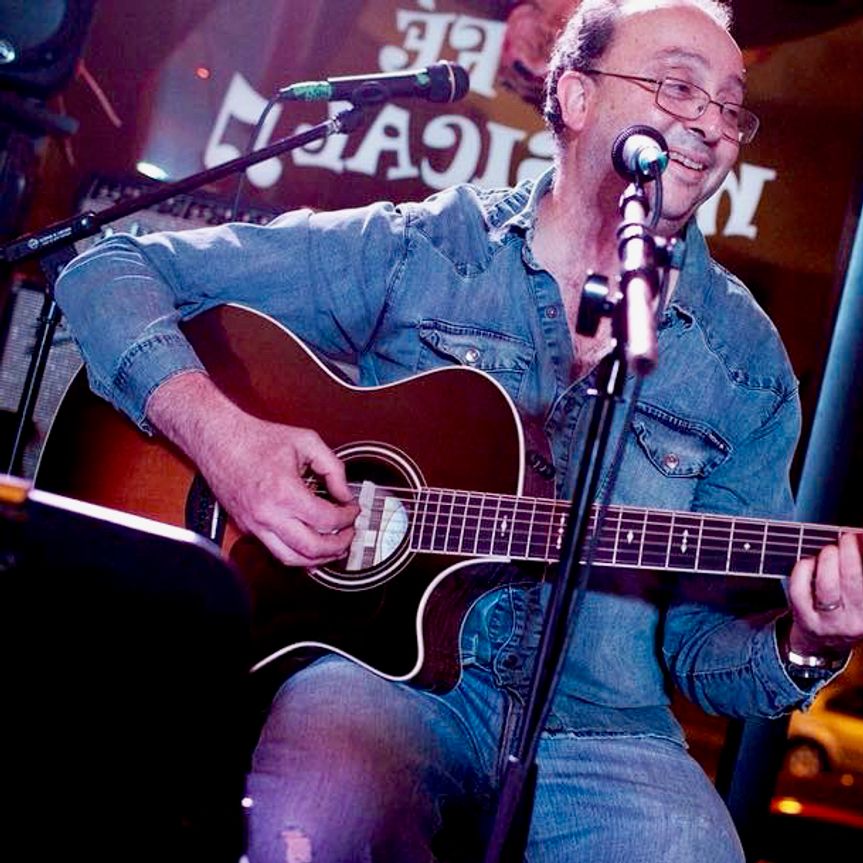 "Brian Campbell is a true song-poet." –  Poet-songwriter Robert Priest 

"Campbell's music brings us back to the days when songs had meaning." –  Stan Asher, CINQ-FM Radio Centreville, Montreal 

"I met Brian Campbell last year and was very impressed with his singing, songwriting, and guitar prowess. Like me he has launched a subscription service on Bandcamp. I encourage you to sign up for his current catalogue and whatever he puts out for the next year." – John Jordan, Montreal singer-songwriter/saxophonist, leader of Osmosis and third-wave ska group Me Mom & Morgentaler  

 

"Brian Campbell's singing and guitar playing flow like a summer river. Riveting, enchanting and always on the move … original content, original sound. A great hit with SunTaroTeaRoom audiences." – Jason Bernard, SunTaroTeaRoom, Montreal

"Canadian singer-songwriter Brian Campbell is from a folk-based background, but is also unafraid to venture into other musical territories. His folk-influenced songs are truly excellent; I hear shades of various artists/bands popularly considered to be folk, such as The Incredible String Band and Nick Drake, as well as yer actual traditional folk music. He also explores a number of other styles, with equal sophistication... A more famous name he is sometimes reminiscent of is Paul Simon. It is clear that Brian Campbell is a talented songwriter with an individualistic and creative approach. - Kim Harten, blissaquamarine.net (review of The Courtier's Manuscript) 
Comments from fans
Your melodies have a way of removing all my stress, packing it neatly in a small bag and taking it out to the curb!! (Andy D., Rigaud. Quebec, responding to Facebook Livestream show) 

Thanks. I needed this so much, I'm crying. (Jacques B., Montreal, responding to Facebook Livestream show) 

Wow! What a beautiful song. It sounds of beauty and terror and wonder and being up late while your love is sleeping. (Michael C., Toronto, responding to "Lullaby for My Love") 

Omg Brian this is so corny fun great special! Love it! (Leila M., Montreal, responding to "Afternoon Delight.") 

Sweet & serene song, Brian. Just what I need to hear at day's end, with eyes shut, to unwind. (Yahia L., Washington D.C., responding to "A Crystal Rim") 

"I love the melody, the chords, the words and your heartfelt performance. It is VERY touching." (D. Faria, Montreal, responding to "On and On") 

"Totally enjoyed this. Wickedly hilarious. Tomorrow, as the sun rises, I will copy this note to others and place a subscription myself." (Rana B., Montreal, responding to "My Purrfect Lover") 

"Dang you are hot! I really enjoyed this bounce off of Rumi into sweatin' ice cube cool joy! You're having fun. Keep it up! The world needs more fun!" (Michael C., Toronto, responding to "Summertime Blues") 

I very much enjoy this song, how it deftly weaves between the dark and hopeful sentiments... My admiration has only grown after seeing the skill that went into its production. Bravo! (Alex K., Montreal, responding to"A Quiet Place")  

Wow! Beautiful piece. The flute (I think) and the other strings and drum are such a fine complement to your voice and guitar. Really works on this one. One of the most stunning I've heard from you. (Zav L., Montreal, responding to "Where Everything Is Music") 

This song actually made me teary-eyed. I'm not sure if it was the lyrics, the music or perhaps both that evoked a feeling of melancholy but your song certainly hit the mark. So well done and thanks for sharing! (Sharon C., Pierrefonds, Que., responding to "Flight")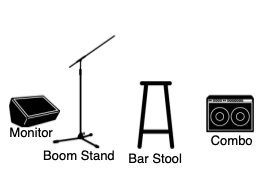 STAGE PLOT/GUITARS/GEAR
Brian's stage plot is that a solo singer-songwriter guitarist, although  accompaniment (bass, back vocal, violinist, harmonica player, second guitarist) would of course require a more complex arrangement.  A floor monitor is a lovely thing to have, but optional. 
GUITARS
Taylor 714ce steel string acoustic*
Martin D-28 Rich Robinson steel string acoustic*
Luis Feu de Mesquita classic crossover "Margaret" nylon string acoustic*
Taylor 362ce 12-string acoustic
Takimine Pro Series EC132SC Classical
Gretch G9220 resonator 
Journey OF 420 travel guitar
Ukuleles: Honolua Kohala Deluxe Tenor (for low-g tuning) and Kala Premier Exotic Bocote PXBCTT (for high-g tuning)  
*main guitars
All guitars are electro-acoustic. Brian electrically amplifies his ukuleles with an iRig Acoustic Stage pickup (which can be used for acoustic guitars as well). 
VOCAL EFFECTS PROCESSOR (INSTANT HARMONIES, GUITAR ENHANCEMENT)
Brian has recently acquired a
TC Helicon Play Acoustic vocal effects processor. As with a pre-amp or looper, he plugs his vocal mic and guitar into it and sends cables out to a combo amp or sound board. The most exciting novel effect is instant harmonies at the push of a button. Voice amplification and pug-in guitar sound is also enhanced. A wonderful tool, in other words, for solo and other gigs.
AMPLIFICATION
If need be, Brian can provide:
Roland Acoustic Chorus AC-33 combo amplifier (guitar & voice; good for small/medium-sized rooms/intimate outdoor spaces. Can be battery powered.)
Shure SM 58 dynamic microphone
Sennheiser Blackfire 541 dynamic microphone
two boom mic stands for voice
one short boom mic stand for instrument
related cables